Next Meetings:
April:
20th - Zoom link will be sent out in a separate email.
PRESIDENT'S CORNER: Lisa welcomed everyone to our celebration and thanked everyone for their commitment to our Club. We, as a club, want to take this opportunity to thank Lisa for her Leadership of this club during this pandemic. Also a Thank you to Morelli's for putting together today's lunches!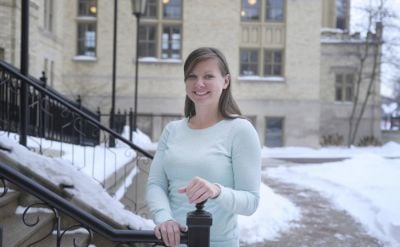 GUESTS: Craig Burnett, DG & Tim Crawford ADG
Fundraiser – April 22nd at Noodles & Co on Green Bay Road. On-line orders/ carry outs or dine in and 25% of proceeds go back to our club! Must mention Rotary when ordering by phone or in person, if placing order online – use code GIVING25 at checkout. A simple and easy way to help us raise money and you do not have to cook!! See the flyer and contact Rita with any questions. Tell Friends and Family - this is an easy way to support the club!
Amazon Smile – do you order from Amazon frequently? Make Rotary Club of Kenosha your charity of choice and Amazon will make a donation to the club based on a .05% of your total order(s). Simple, easy and at no cost to you!! Not sure how to do this, just drop Rita a note and she will assist you.
Reminder: Rotary conference this year, Opportunity 2021, will be exclusively online (virtual), and will take place Saturday morning, May 1 & two hours each night Monday, May 3 – Thursday, May 6. All Rotarians throughout District 6220 and District 6270 are invited to attend – for free! There will be a spectacular lineup of presentations and speakers, and those who participate will find many opportunities to learn more about Rotary, to network with fellow Rotarians and to explore new ways to energize and guide our clubs. Our goal is to achieve participation in Opportunity 2021 of at least 21% of each club's members. The club in each district with the highest percentage of membership attending over 21% will be duly recognized at the conference and receive a $210 cash award from the district to use on local projects of their choice. Tim Crawford, Assistant District Governor, announced that he will donate $210 of his own money to any of his clubs that have over 21% member attendance at the Conference!
Mark Molinaro announced that Joe Vignieri is putting together Stories of the Rhode and asked our club for participation. Do you have a story about Judy Rossow you would like to share to perhaps be included? Stay tuned - more information to come.
Next meeting is April 20th and we will be forwarding out the Zoom link in a separate email
Safety Center fundraiser golf outing being held for their programs, sponsored by the Safety Center. Monday June 21st. Lunch buffet at 1100 & noon shot gun start at the Kenosha County club. Contact Bill Waddle for more information.
French Connection - Pastor Susan Patterson-Sumwalt & Liz Snyder.
Proud Money - Bill Hittman
*If you need assistance signing on to the meeting, text Rita at 262.358.0535
Rotary Timeline:
Feb. 1921: Kenosha resident Cecil Harris, brother of Rotary International founder Paul Harris, proposes the formation of a Kenosha Rotary Club chapter.
April 1, 1921: The club is issued a charter as the Rotary Club of Kenosha, Wisconsin, No. 897. First projects include raising money for the Boy Scouts.
1928-1929: The club raises funds to send 10 boys to the YMCA camp at Phantom Lake
1929: The Kenosha Rotary Club expands philanthropic giving to the Community Fund Drive
1934-1935: The club begins golf outings
1953-1954: WLIP Polio Auction fundraiser for the March of Dimes began
1975-1976: The Kenosha Rotary Foundation is established for dispensing charitable funds
1978-1979: "Safety Town" project begins, at the corner of 57th Street and 14th Avenue, and is named the Rotary Safety Center when it 0pened in 1980.
1989: Rotary International changes its bylaws to allow women to become members: Kenosha Rotary invites women to join the club; Donna Wolf Steigerwaldt becomes first female member.
1990: After 68 years of meeting at the Elks Club, Kenosha Rotary begins holding its weekly meetings in other locations in Kenosha.
1996: The club begins supporting renovations at Kemper Center and moves meetings there.
1999: First annual KUSD/Rotary Spelling Bee
2020 to present: Due to the pandemic, the club begins holding bi-weekly meetings via Zoom.
2021: On April 6, the club will mark its 100th anniversary with an online celebration, planning for an in-person celebration later in the year.